"We're going to pay how much for this?"
If you've been in the HVAC business for longer than a week, you've probably heard a variation of that question from more than one homeowner. And now, with inflation and supply chain challenges pushing HVAC prices to soaring heights, you're likely to hear even more objections to your pricing.
Sticker shock is painful for everyone involved. It can be distressing for homeowners to realize they'll be out more money than anticipated. Millennial homebuyers are especially likely to underestimate the cost of move-in repairs — by several thousand dollars, according to a recent study from Zillow and Thumbtack.
For contractors, it can be frustrating to justify your pricing to upset homeowners repeatedly. However, sticker shock can lead to lost business and fewer sales if handled poorly.
Here we'll cover a few best practices for effectively overcoming customer sticker shock in the moment.
1. Approach the conversation with empathy.
We get it—you're tired. Your folks in the field are tired. Your customer service reps are tired. Everyone's tired of having to defend your business's pricing.
But while this may be the umpteenth time you've needed to bust out the old "Yeah, well supply chain issues, you know?" line, this is likely the first time homeowners realize just how much this repair will run them. And if it's an emergency repair, they may be especially unprepared, both mentally and financially, for how much your services will cost.
Absolutely explain the factors that affect your pricing, but do so from a place of understanding, not defensiveness. Empathy goes a long way toward setting up the rest of your conversation for success.
2. Provide them with a few options for getting the job done.
People generally like feeling a sense of control over their situations. Getting slapped with a large, unexpected repair has a way of robbing them of that sense.
Put them back in the driver's seat by discussing what they need from the project. Do they want a quieter system? Greater energy efficiency? Maybe they're working toward a smart home? Take it all in, then craft two or three proposals based on their priorities.
At FTL Finance, we always suggest our contractors follow a "good, better, best" format when building quotes. Use that conversation to differentiate between what repairs are a "must" and what are just a "nice to have."
Providing homeowners with a range of options empowers them to make the decision that makes the most sense for their homes and budgets. A customer that feels empowered is more likely to associate their interactions with your business with positive feelings.
3. Offer financing as a solution.
Even if homeowners restrict the project to just the bare minimum, some will still find they're unable to pay out-of-pocket. That's why it's essential to let them know early on that you offer financing as a payment option.
We always recommend our contractors include financing in every pricing conversation. That way, customers know without having to ask that it's available. It can be as simple as, "I take cash and credit card, or we can see about breaking this into monthly payments."
Straightforward, conversational, and low-pressure.
Of course, some homeowners will have questions about their approval odds during a conversation about financing—even more so if they have a challenging credit profile. In those instances, partnering with a platform like OPTIMUS grants both you and your homeowner peace of mind. With OPTIMUS, homeowners only need to submit one application. From there, the platform quickly matches them to the right lender based on their credit profile.
Offering your customers a convenient monthly payment option creates a win-win for both parties: they get most or all of what they want from the project at a price they can afford, and you don't have to miss out on a sale.
If you're interested in learning more about how you can leverage OPTIMUS to grow your business, schedule a consultation.
About FTL Finance
Since 1996, FTL Finance has specialized in financing for residential HVAC and other home improvement projects. Based in Missouri, FTL works with thousands of hardworking contractors across the country to grow their businesses and increase sales. Our mission to make home improvement easier on everyone is demonstrated in our dedicated support teams, robust digital tools, and programs to help homeowners with all types of credit. Learn more at ftlfinance.com.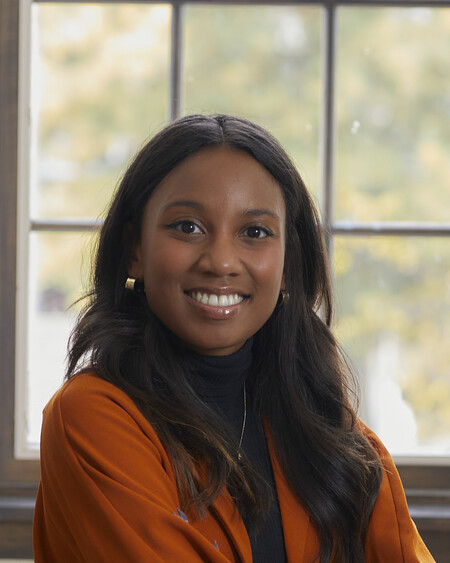 Jasmine Serrano is the Digital Marketing Specialist at FTL Finance, a consumer financing company specializing in residential HVAC. Based in Missouri, FTL provides thousands of contractors with access to dedicated support teams, robust digital tools, and programs to help homeowners with all types of credit. Jasmine creates content designed to help contractors effectively communicate the value of consumer financing to their customers.