Does marketing matter? Every business owner has asked themselves that question at least once and the answer is sometimes not an obvious one.
A Marketing professional with Forbes Magazine wrote a recent article stating that with recent development of artificial intelligence many have been declaring that "Marketing is Dead."
However, if businesses want to excel in today's environment, the potential of marketing is where they will need to look.
Here are the top four reasons why marketing is essential for your business.
Marketing lets the public know who you are.
Having an excellent product or great service does not mean that your company will stand out easily. There are more than fifty-five million businesses in the country today and this makes even the best companies easy to be forgotten. Using marketing to let consumers know who you are and what you provide will allow your business to stay on the map.
Marketing educates consumers on your business.
Business owners have a full understanding of what they offer by spending all their time perfecting their products or excelling in their service. Knowing this about your business does not mean that your potential customers will understand the ins and outs as clearly as you will. Marketing gives you the opportunity to educate your consumers about what you offer and show them why you are the right fit for their needs.
Marketing allows your business to stay relevant.
When your business first opens, the newness generates interest and creates its own conversations and relevance. But once the new factor dissolves, marketing reiterates your company's importance by maintaining a connection with your consumers, giving them a constant reminder of the quality, your business brings.
Marketing gives you a boost in sales.
If you market your business correctly by continuing your consumers' education and reminding them of why your business is needed, sales will continue to be on the incline. Marketing also gives you the opportunity to market to different consumer bases that you may be leaving out in your day-to-day sales pitches.
Once you start marketing your business, the answer to "Does Marketing Matter?" will become much more obvious as you see your business grow in its result.
Marketing is one more thing to take into consideration while using your OPTIMUS Platform with the Microf option. Marketing to consumers is the key to educating them that you can offer them a solution by giving them the ability to go beyond traditional financing. All in ONE place.
You have immediate access to Microf and more through your OPTMUS portal and is available 24/7.
If you're not an OPTIMUS dealer and would like to learn more and enroll in the industry's fastest and most dependable consumer financing platform, click here now!
For existing OPTIMUS platform contractors with any questions or training needs on how to offer Microf's Lease-to-Own program, please contact Microf's Account Manager Team at AM@microf.com or give us a call at 855-498-8200.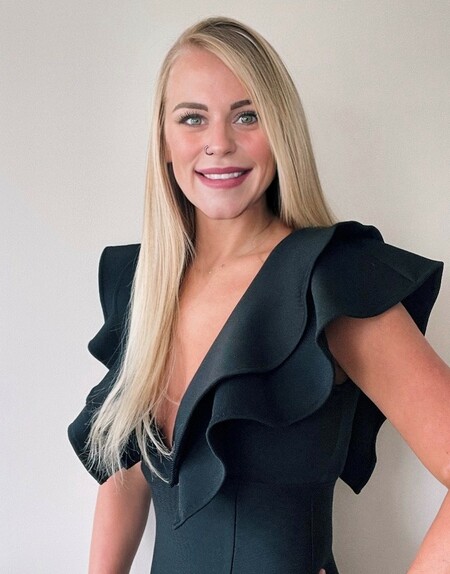 Hannah Coptsias is the Sales and Marketing Manager at Microf LLC and has over 7 years in HVAC financing and leasing experience. In her previous roles at Microf, Hannah has focused on developing the current Microf Contractor base, alongside growing the contractor network through the implementation of financing. Hannah's experience has been key in giving her the insight that has allowed her to excel in her current role by creating sales, management, and marketing strategies to support her team.