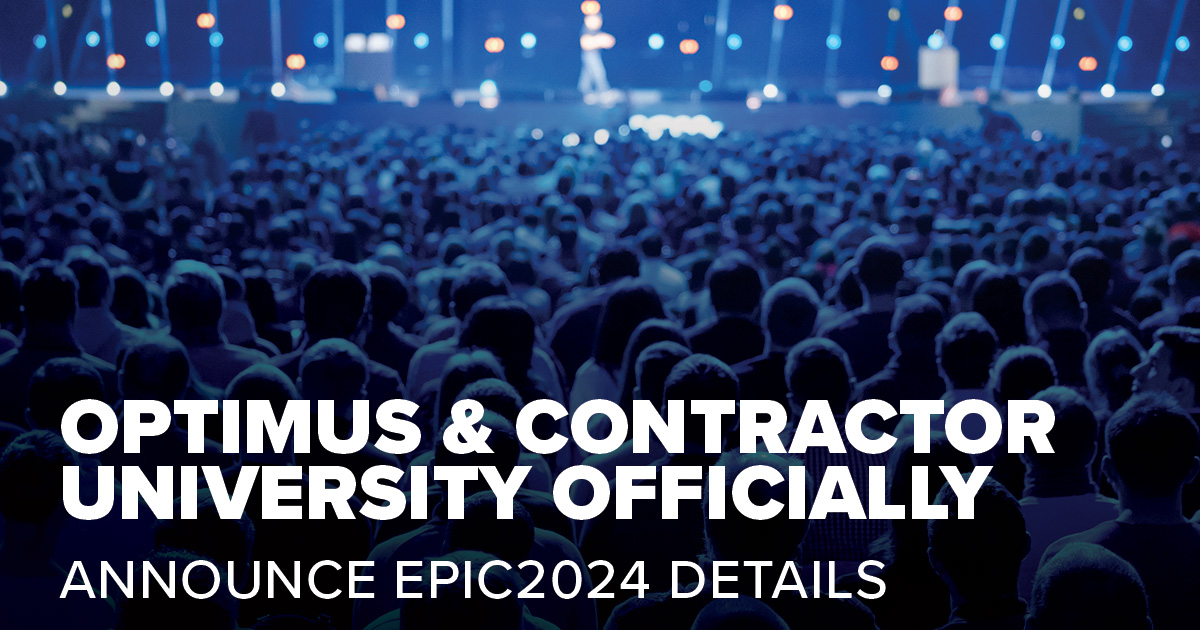 EGIA OPTIMUS Financing & Contractor University Officially Announce EPIC2024 Details
OPTIMUS Financing and Contractor University, both divisions of EGIA, are proud to announce the date and location for next year's edition of EPIC, the most celebrated live conference event in the contracting industry. EPIC2024 is coming to the Disneyland Hotel Convention Center in Anaheim, California, on March 11-12, 2024.
After calling Las Vegas home for the last 6 years, EPIC2024's location will provide an all-new environment for attendees to learn from celebrity keynote presenters, acclaimed industry trainers, and their fellow peers in the industry. Additionally, the new Monday-Tuesday conference schedule creates an opportunity for contractors to enjoy Disneyland with their families on the preceding weekend or during the less crowded weekdays following the event. Deeply discounted hotel accommodations at the world-famous Disneyland Hotel along with reduced-price theme park tickets will be available to conference registrants.
"We are thrilled to host EPIC2024 at the Disneyland Hotel Convention Center, one of the premier locations for conferences and a unique destination as it relates to industry events for the year ahead," said Bruce Matulich, CEO of EGIA. "We're committed to building on the momentum and unforgettable experiences EPIC has created over the years, having established itself as the ultimate educational experience for contractors."
To pre-register for EPIC2024, March 11-12, 2024, at the Disneyland Hotel Convention Center, and ensure you reserve your spot while still available, visit EPIC2024.com.
To learn more about what contractors can expect at EPIC2024, read the full press release here.