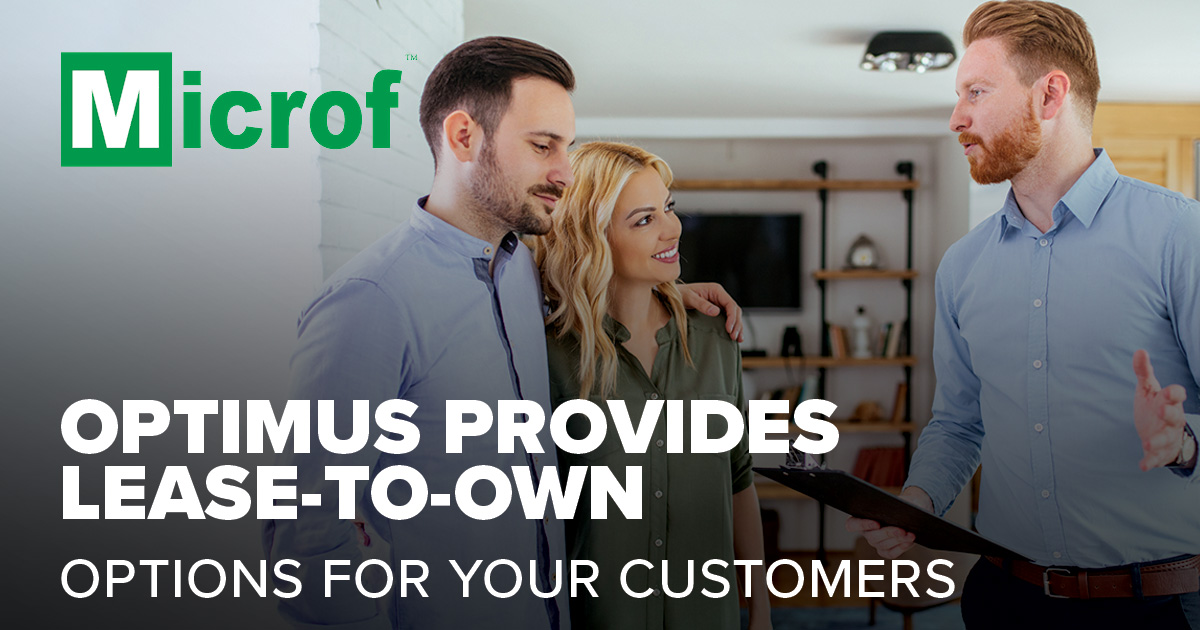 How OPTIMUS Provides Lease-to-Own Options for Your Customers
History has shown us the impactful benefits that come from offering your customers traditional financing. These include:
Boost in sales
Increased ticket prices
Quick pre-approvals
Attraction for new customers
However, there are additional benefits that go beyond traditional financing. Using the OPTIMUS platform allows contractors the option to provide Microf's Lease-to-Own Program for your customers that would not qualify for your traditional financing options. All of this done within the same singular application. Providing your customers with the Microf program has also shown us impactful benefits. These include:
Incremental sales with a $0 contractor fee
Homeowner approval's Up to 15K for HVAC, $8.5K for Tankless Water Heaters, and $4K for Tank Water Heaters (subject to underwriting approval)
Terms lengths up to 84 months (varies state by state)
Early Pay Off options available
A large percentage of consumers have below a 680 FICO score, and they have the ability to be pre-approved with Microf within seconds. OPTIMUS gives you this option along with traditional financing, providing you and your customer EVERY benefit within one single application, regardless of their FICO score. You have immediate access to Microf through your OPTIMUS Portal that can be used 24/7.
If you're not an OPTIMUS dealer and would like to learn more and enroll in the industry's fastest and most dependable consumer financing platform, click here!
If you have any questions or need additional training on how to offer Microf's Lease-to-Own Program, please contact Microf's Account Manager group at AM@microf.com or 855-498-8200.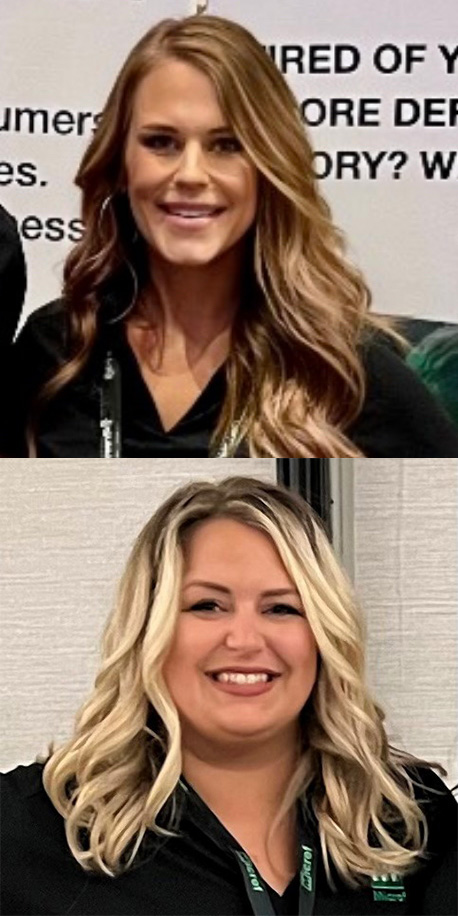 Amanda Jones and Hannah Coptsias are currently members of the sales team with close to 15 years in the HVAC financing and Leasing industry between them. Amanda is currently the Account Manager over the Mid-Atlantic region and Hannah is currently the Sales and Marketing Manager at Microf LLC. In their roles at Microf, they have focused on growing the Microf contractor base through offering sales strategies, training, and relationship building.
Amanda's experience has allowed her to connect through the manufacturer and distributor networks giving her the ability to excel beyond the contractor base. Hannah's experience has been key in giving her the insight that has allowed her to excel with creating management and marketing strategies. Together, the two of them have been key in the growth of Microf.