It's been said that we spend 90% of our time indoors. Since the pandemic, I think people have become more aware of the importance of Indoor Air Quality (IAQ) and having a clean, healthy, home environment. Our homes are supposed to be our sanctuary, our haven. Offering solid IAQ solutions can help homeowners achieve that goal.
IAQ Requires A Process
IAQ is not just a single service but a process. A contractor must be able to go into a project and Investigate, Analyze, and Quote. The investigation process consists of your technicians gathering evidence and data, then analyzing that data. From there, you present a quote based on the information collected.
There are six fundamental principles to offering a solid IAQ solution, and these are areas that we should already be addressing in our everyday HVAC business. By understanding and controlling these principles, you can be well on your way to providing a substantial IAQ solution for your clients.
These six principles are:
Thermal Comfort
Humidity Control
Filtration
Building Pressures
Ventilation
Pollutant Source Control
Remember, "Prescription without diagnosis is malpractice." Using the six previously mentioned principles, we, as an industry, need to look at the whole house or building as a system. As an HVAC contractor, you must consider how the building performs; how the mechanical systems perform; and how the occupants interact with the two. Then and only then can we start to understand the dynamics of IAQ and all it entails.
Gadgets Are NOT the Answer
Stop the gadget upselling. Contractors tend to have the misconception that certain products are silver-bullet solutions based on manufacturer claims. They think these products are like bug-zappers: zapping pollutants, bacteria, microbials, and viruses in midair. This is often not the case. In fact, in many instances, the byproducts these devices produce are more harmful than the actual pollutants they are meant to treat. Contractors need to offer real solutions.
Duct Cleaning and UV Tech Mandates
There is ongoing discussion as to whether a governing body (local, state, or federal) should mandate duct cleaning or require all ducts to include UV technology to kill germs. Let me take you through how such a process or directive could change the HVAC industry.
If states mandated duct cleaning, the results would be inconsistent at best because most duct-cleaning techniques do not address the sterilization of microbials, viruses, or bacteria. In some instances, if not done properly, duct cleaning can make IAQ worse.
With regard to UV technology, UV lights purify by attacking contaminants and microbes at their basic molecular level and then damage them enough so that they may no longer reproduce. However, this process is directly related to three essential factors: the intensity of the UV light spectrum, the amount of time the organism is exposed, and the distance the light is to the organism.
This technology works very well on wet surfaces, such as a coil or pan. But even though there have been advances in UVC technology, they don't work well in an airstream. So, mandating duct cleaning, or ducts with UV technology, without clear performance results would be overkill.
Prescriptive Mandates Achieve Little
Mandates and directives are often prescriptive. For instance, in 2005, the California Energy Commission introduced their prescriptive mandates that included: duct leakage, fan watt draw, and refrigerant charge requirements. Each system had to meet a certain standard.
The energy savings were minimal after the state spent millions of dollars on incentive programs and completed thousands of houses. So, you can imagine that trying to put a prescriptive mandate on IAQ would be next to impossible.
Whether the HVAC industry could handle the issue of IAQ by themselves, without mandates, depends largely on the working knowledge and education of the contractors. IAQ is often a team approach. It is also multi-discipline. A contractor may need to team up with a certified industrial hygienist, a mold remediation company, an asbestos abatement company, an air-sealing, and insulation company, or a building science professional.
By taking on IAQ investigative processes, we can not only serve our customers better, but we can also avoid the mandated solution mistakes of the past.
A New Approach to IAQ
There always seems to be a debate about whether IAQ services are warranted and necessary. The main reason for this debate is the lack of real knowledge. Many companies use IAQ as a catchphrase. They offer it but don't understand it.
We need a paradigm shift in the way we think and approach IAQ. This shift should include more training, not just in HVAC mechanical science but also in building science and building forensics. If HVAC companies genuinely want to offer their clients the best IAQ solutions, they need to have a process to address each situation on a case-by-case basis.
The HVAC community has some of the smartest people and the best group of professionals to go after the IAQ market. We already control humidity, filtration, air exchanges per hour, and much more. HVAC has the biggest impact on a building or home. Even as a contractor in California, I based my whole business model around IAQ.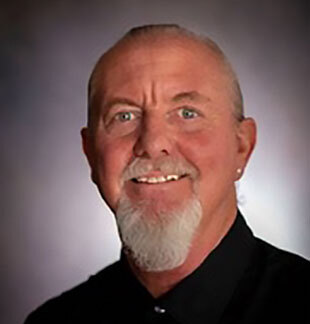 As the owner of Dynamic Air Consulting, John works with clients on complex indoor air quality issues; and provides in-field coaching to HVAC professionals during the discovery, design, and implementation of IAQ solutions. With over 40 years in the HVAC industry, John has spent time in several industry unions, including those for sheetmetal workers, pipefitters, and the International Union of Operating Engineers. John has also served as Project Manager on large projects at hotels, prisons, water treatment plants, and hospitals. John's passion for IAQ led him to a year-long pilot study for the South Coast Air Quality Management District installing and testing High Performance Filtration for schools.