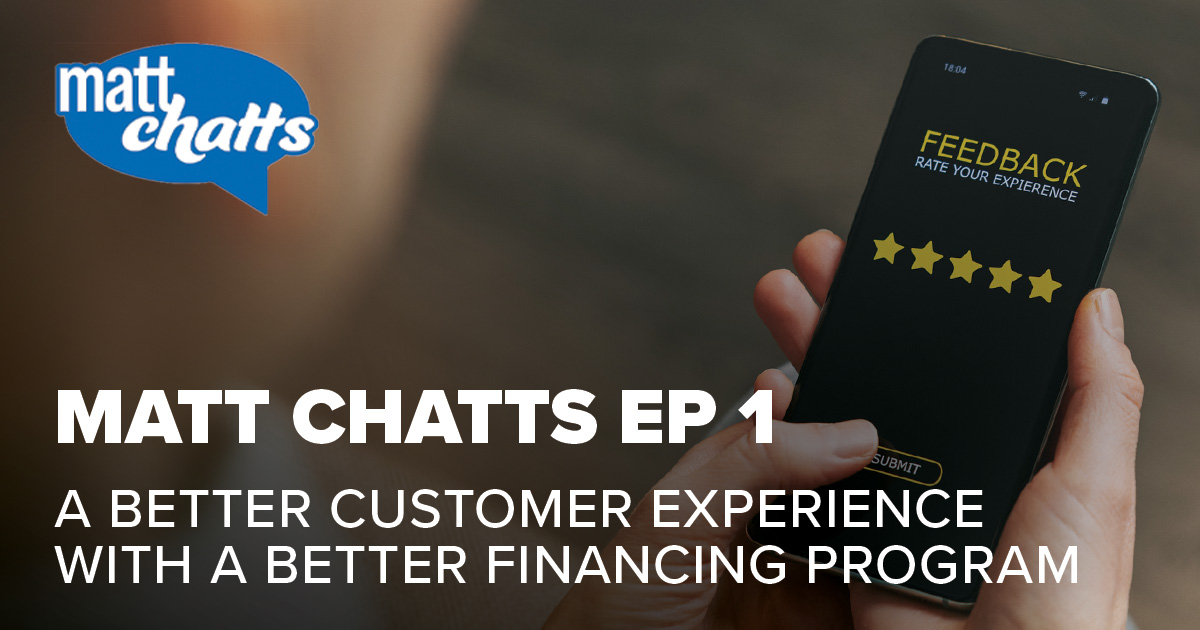 Matt Chatts Ep 1: Better Customer Experience with Better Financing
Home services customers often rely on financing to facilitate a costly repair or replacement of a home comfort system, especially when they're experiencing an unexpected emergency. Without a streamlined financing program, long application processes and denials can leave customers feeling even more stressed and overwhelmed. On episode 1 of Matt Chatts, the OPTIMUS Financing team discusses how a better financing program can help you provide a better customer experience.
During this one-hour webinar, you'll learn about what makes a good and bad customer experience and how financing can help contractors overcome sales challenges to increase their revenue while providing the quickest and most hassle-free solutions for their customers.
---