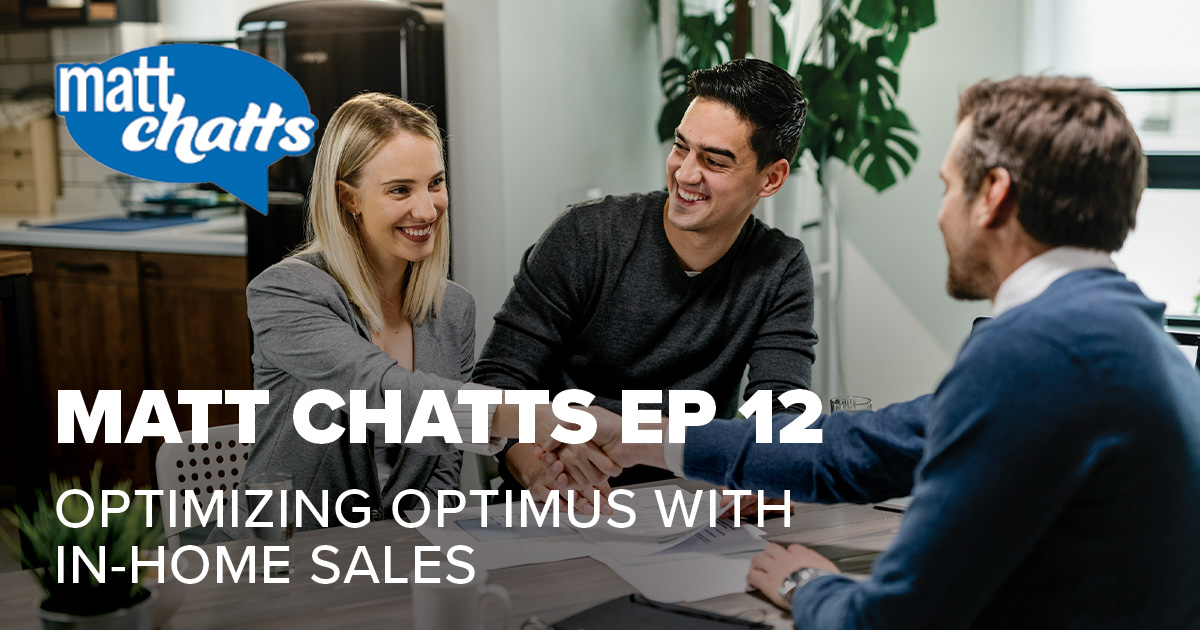 Matt Chatts Ep 12 | Optimizing OPTIMUS With In-Home Sales
As the dynamics of in-home sales evolve, it is important that contractors are able to offer customers the best customer experience by providing them with multiple solutions to solve their comfort and financial needs. On episode 12 of Matt Chatts, Drew Cameron of Flow Odyssey and Energy Design Systems LLC joins the team to discuss the changing dynamics of in-home sales that HVAC contractors are currently faced with.
During this one-hour webinar, you'll learn about weaving payment plans into your process naturally, leading with payment plans in your pricing menu, utilizing OPTIMUS as your single source for in-home financing, and much more.
---