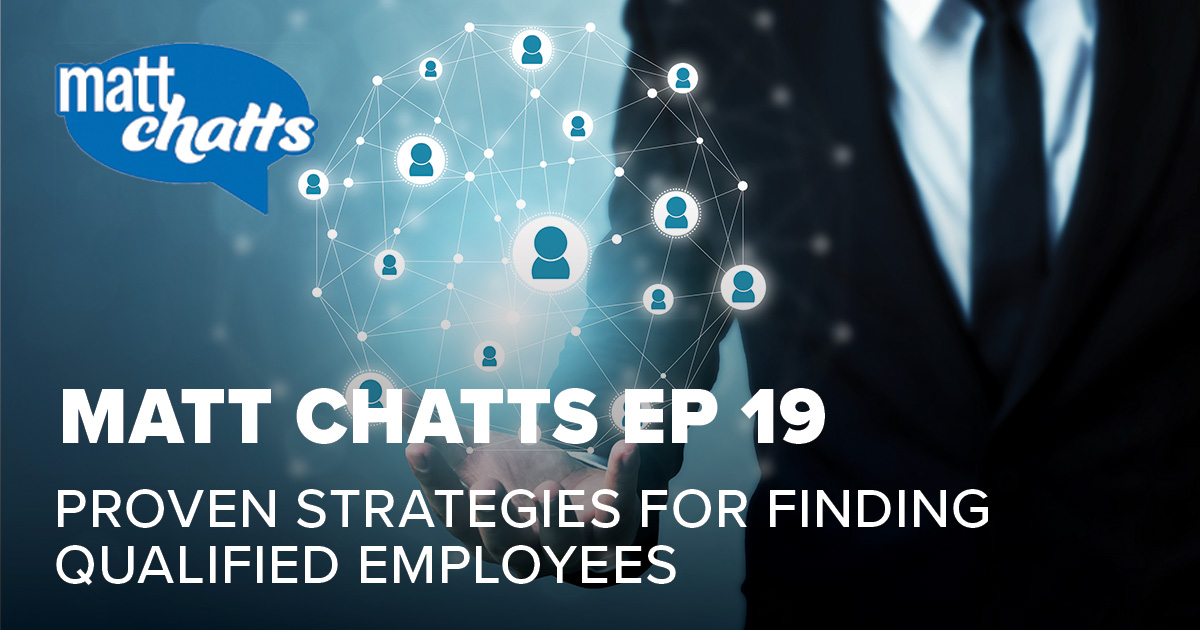 Matt Chatts Ep 19 | Supercharge Your Workforce: Proven Strategies For Finding Qualified Employees
One of the most common challenges contractors in the home services industries face is finding qualified employees. However, while it can feel like skilled workers have vanished from the marketplace, there are battle-tested methods for attracting top talent to your company. On episode 19 of Matt Chatts, Mark Burger Vice President of Strategic Partnership of Toolbelt, and Lucas Ehrbar, Director of Communications of EGIA Foundation, joins the team to discuss the strategies and resources contractors can use to overcome the struggles they face in finding quality employees.
During this one-hour webinar, you'll learn where to find the most skilled labor in the industry, why training the team you already have is so important, how to supercharge your workforce in the HVAC and home improvement industry, and much more.
---