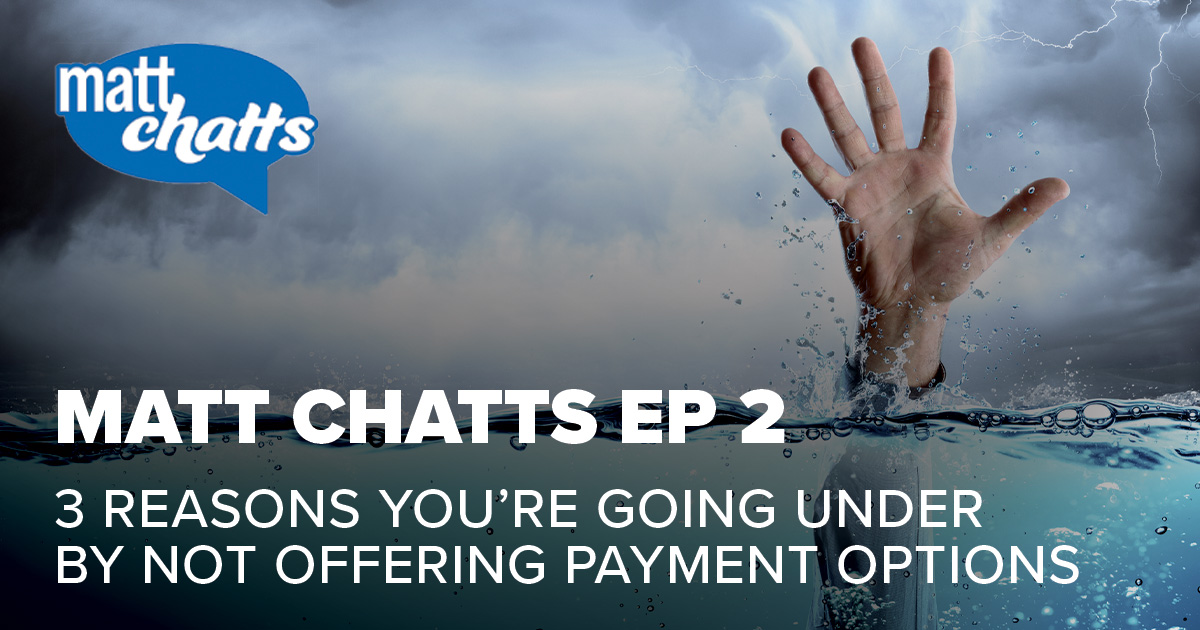 Matt Chatts Ep 2: Three Reasons You're Going Under by Not Offering Payment Options
One of the largest mistakes contractors make is not offering financing on every call. It doesn't matter if you pull up to a castle or a trailer, you should never assume the homeowner can't qualify for financing or doesn't need it. On episode 2 of Matt Chatts, the OPTIMUS Financing team reveals 3 reasons you're going under by not offering financing payment options.
During this one-hour webinar, you'll learn about the dangers of pre-judging your customers, why customers are saying "no" during your sales process, how offering multiple payment options can massively increase your sales revenue, and much more.
---