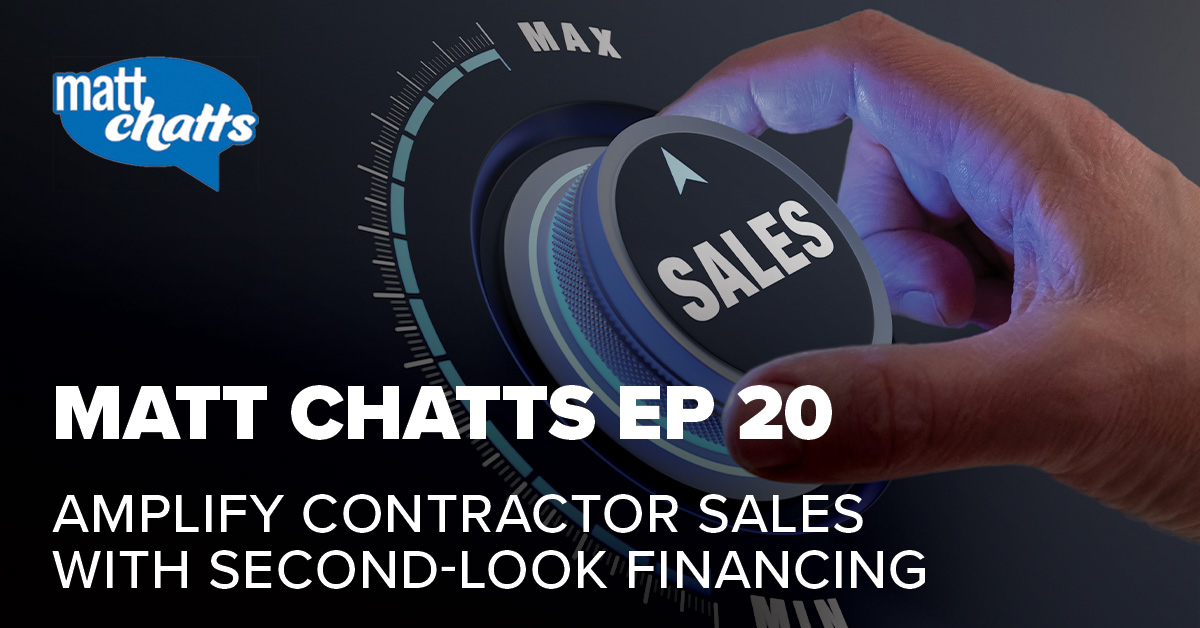 Matt Chatts Ep 20 | Amplify Contractor Sales with Second-Look Financing
Have you had enough of the tedious process of securing financing for home improvement, only to face a negative response from your lender due to your clients' less than stellar credit? It's likely your customers are equally frustrated! On episode 20 of Matt Chatts, we welcome Kelsi Cooper, inside sales manager at FTL Finance, to discuss the challenges of working with near-prime credit customers and how adding second-look financing can increase your sales by 20% or more.
During this one-hour webinar, get to know the challenges contractors face with near-prime credit customers and how second-look financing can boost your sales. We'll also explore the benefits of this approach, offering superior value to your clients, and more.
---