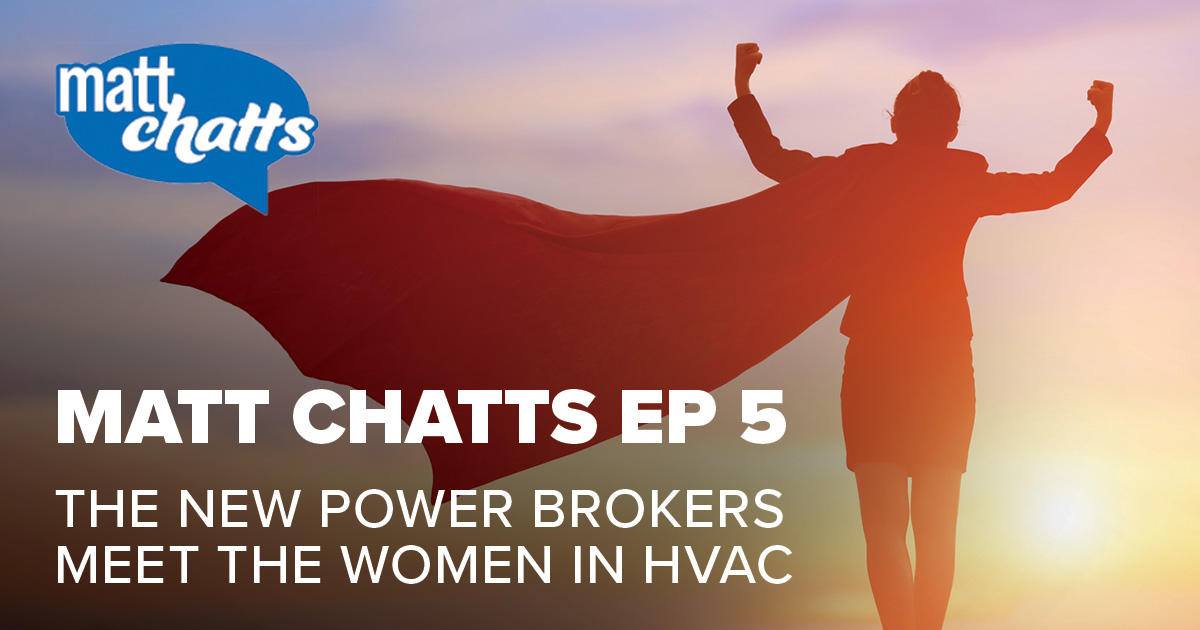 Matt Chatts Ep 5: The Power Brokers - Meet the Women in HVAC
Networking has the potential to open new doors for your HVAC business and create opportunities for collaboration and growth. Far too often, however, business owners neglect this important development practice because their time is being drained by inefficient processes, poor personnelle, or lack of delegation. On episode 5 of Matt Chatts, Danielle Putnam of Women in HVACR and Claire Degenhardt of GreenSky discuss how to find and develop business partnerships in the HVAC industry.
During this one-hour discussion, you'll learn how to grow and develop your own "Power Brokers" within your company, the importance of developing potential business partners, how to uncover networking opportunities in the industry, and much more!
---