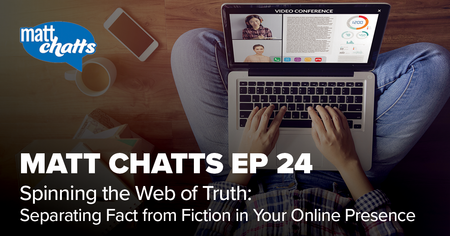 Matt Chatts Episode 24 | Spinning The Web of Truth: Separating Fact from Fiction in Your Online Presence
With the Holidays approaching, now is the perfect time for contracting businesses to ramp up their marketing efforts and connect with their customer base effectively with their online presence. In this episode of Matt Chatts, we emphasize the significance of digital marketing practices in ensuring a successful 2024 for your contracting business.
During this powerful webcast, you'll gain key takeaways that will revolutionize your digital marketing strategies and bolster your contracting business's growth.
---