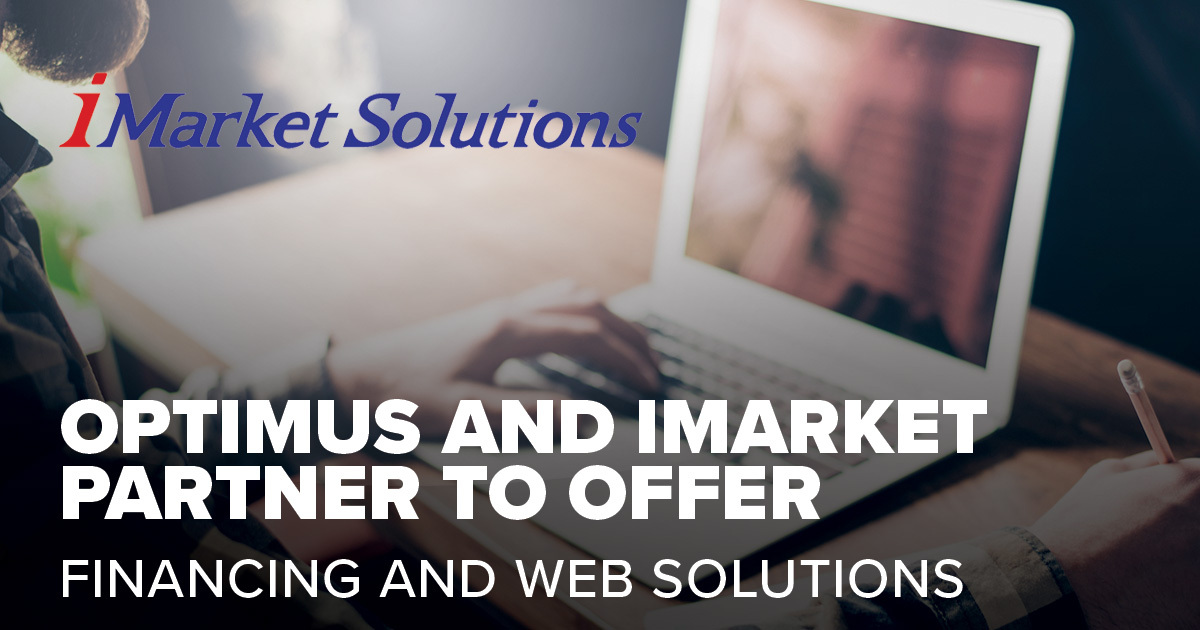 OPTIMUS and iMarket Solutions Partner to Offer Contractor Financing and Web Solutions
iMarket Solutions, a digital marketing agency that helps growth-minded contractors achieve their goals and increase profitability, has announced a partnership with OPTIMUS Financing by EGIA, the all-in-one financing and leasing platform for the home service industry, that will help meet two of contractors' biggest needs: a web presence for their businesses and easy financing for their customers.
Through this partnership, OPTIMUS will solve challenges for businesses seeking HVAC or home repair financing for their customers, allowing iMarket contractors to help more clients and close more sales. OPTIMUS will provide financing solutions for iMarket customers, and in turn, iMarket will offer OPTIMUS-enrolled contractors free integration of financing offerings into their business websites.
"We are thrilled to partner with OPTIMUS Financing because it's truly an industry-first solution, bringing together financing options for every project and every credit profile in one simple product," said Gary Elekes, CEO and co-founder of iMarket Solutions. "OPTIMUS approval rates are over 90%. That allows our clients to eliminate the 'NO' when financing their customers, get to a 'YES' quickly and seamlessly, and satisfy more customers while closing more sales."
To read the full press release, click here.
If you are a dealer looking to improve your customer financing experience and increase your revenue with OPTIMUS' streamlined financing options with 90%+ approval rates, click here to schedule a consultation with a representative today.