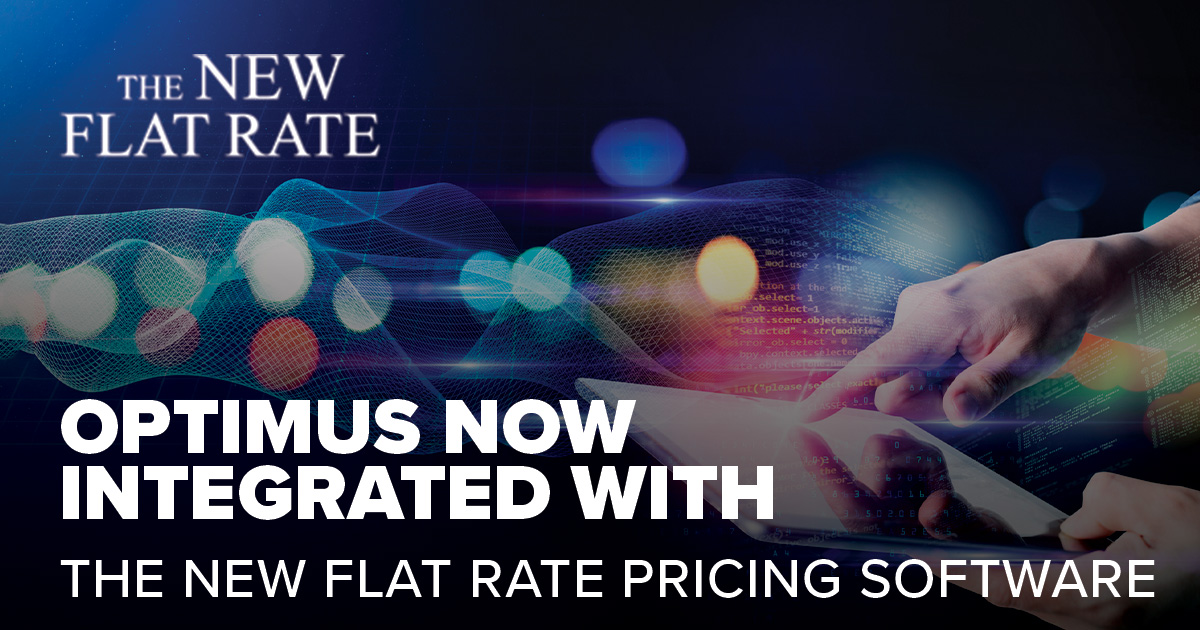 OPTIMUS Announces Integration with The New Flat Rate
The New Flat Rate, the number one price generating software for home service contractors, has announced a partnership with OPTIMUS Financing by EGIA, the all-in-one financing and leasing platform for the home service industry, that will empower contractors with the ability to offer multiple financing options to their customers.
As part of the dealer-financing program, the program will enable participating dealers to select from multiple financing options that best align with their organizational structure and sales process.
"Funding projects can be burdensome for both the contractor and the customers, and it shouldn't be" said Danielle Putnam, president of The New Flat Rate. "For the contractors helping their customers, it can be time consuming. For the customers, finding the money to complete the project can be stressful. With this partnership with OPTIMUS Financing, we are helping contractors by offering them a tool that will give them the ability to finance their customers right on the spot."
To read the full press release, click here.
If you are a dealer looking to impmrove your customer financing experience and increase your revenue with OPTIMUS' steamlined financing options with 90%+ approval rates, click here to schedule a consultation with a representative today.