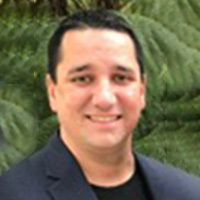 Jeremy Chandler
Senior Manager of Strategic Partnerships
For the past 20 years, Jeremy has helped contractors all over North America gain access to the industry's best financing programs and provided hands-on training so that they're prepared to offer flexible payment options to homeowners. This has helped thousands of contractors increase close rates, maximize results on every opportunity, and made high efficiency systems much more affordable. As National Senior Manager of Strategic Partnerships, Jeremy helps enroll and train Contractors and Manufacturer reps on the OPTIMUS Financing program.

Jeremy is well-experienced in all areas of financing for the HVAC industry and takes pride ensuring that Contractors are comfortable and confident offering these options to their customers. He is proud to work at EGIA knowing that the non-profit contractor network is able to provide home service contractors with access to the industry's top financing and business training programs. One of the many reasons Jeremy loves OPTIMUS is the consumer experience it provides both Contractors and homeowners by always delivering a "yes" during the all-important credit decision process. Eliminating "no's" while providing the easiest process and prime-subprime options all with one soft credit pull.

When not working, Jeremy enjoys outdoor activities with his family like camping, hiking, attempting to golf, or out drifting in his supercharged Nissan 240sx.
Monday - Friday: 8:00am - 6:00pm PST