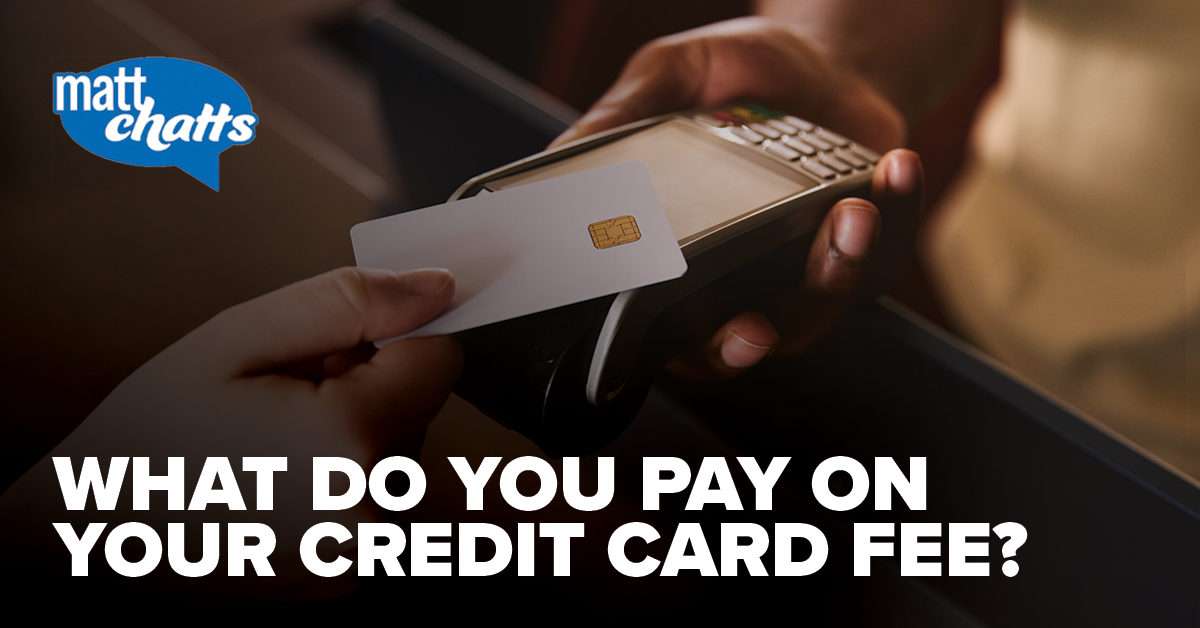 What Do You Pay On Your Credit Card Dealer Fee?
There are too many contractors out there that don't have a good understanding on what their credit card dealer fee is or how much it is charging them. On the most recent episode of Matt Chatts, Matt Bratsis, joined by co-host Donna Decoster as well as Flow Odyssey President Drew Cameron and Zac Schroeder of Service First Processing, discussed the importance of being fully aware of your own rates.
Schroeder explained that these fees are charged because credit card companies take the revenue and then turn around and use it to pay for frequent flier miles, cash back and other credit card rewards.
"We do talk to a lot of companies that don't have a good understanding of what their rate is," said Schroeder. "And a couple times a year, credit card companies come out with rate increases. Usually those rate increases are getting passed on to you, as the merchant."
Schroeder also pointed out that over the course of five years, one's rate can increase by over a quarter of a percent. "These merchant fees can eat a big chunk of your profits, especially if you're dealing with small margins," he said.
Cameron also chimed in to offer his own rate that he pays for his business.
"It's probably 2.85 percent or something like that," said Cameron. "There's very rarely checks, very rarely cash anymmore and its just business as usualy to accept credit cards. And because to some extent [the cost] can be somewhat negligible, they say this is what I have to do as a method of doing business."
You can watch the next episode of Matt Chatts live streamed through your computer. Register today for the next Matt Chatts episode or sign up to have them delivered directly to your inbox.