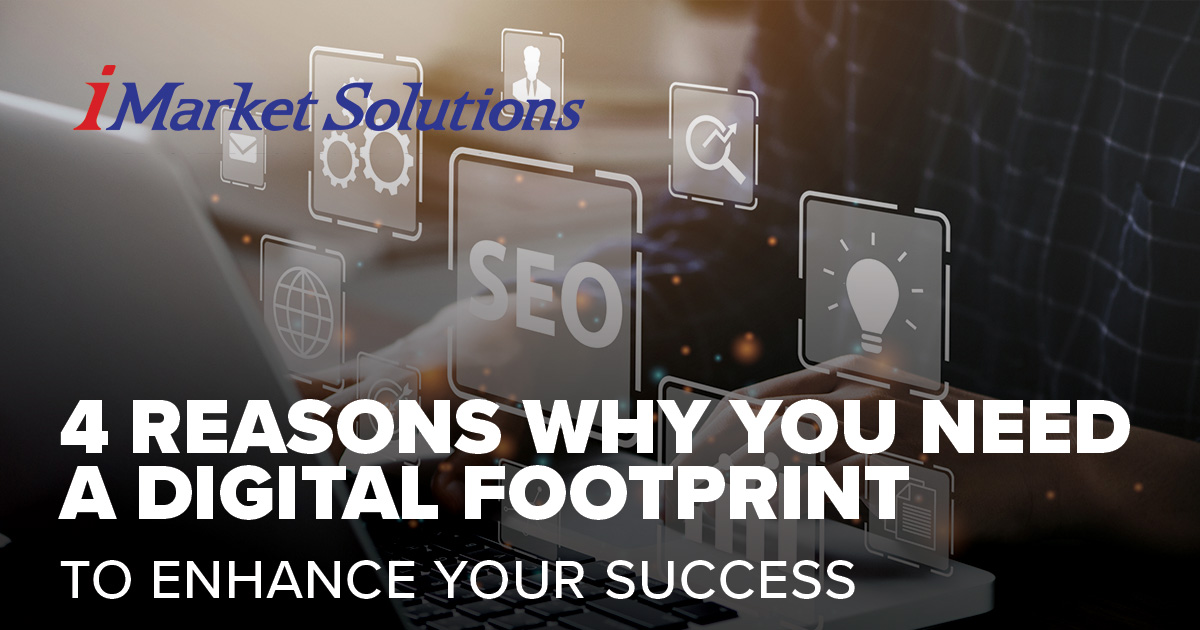 Why A Strong Digital Footprint Is Critical For Contractor-Based Businesses
Before making a decision about purchasing a local service, nearly 97% of individuals take to the internet to conduct research. A digital footprint refers to the trail of information generated from a person or organization's online activities, including visited websites, search history, social media activity, online transactions, and other forms of digital communication. In the highly digitized world we live in today, having a robust and positive digital footprint has become a necessity for businesses, particularly those in the contractor industry.
Here are a few reasons why:
Reputation Management: Your digital footprint is a representation of your business online. It can affect how potential customers perceive your brand and can impact your credibility. A strong digital footprint can help you maintain a positive reputation and enhance the trustworthiness of your business.

Increased Visibility: A digital footprint can help increase the visibility of your business. By being active on social media, having a professional website, and appearing in relevant search results, you can attract more customers and reach a wider audience.

Lead Generation: Your business digital footprint can also help you generate leads. Creating valuable and relevant content can attract potential customers and turn them into leads. You can also use various digital marketing techniques to drive traffic to your website and increase your chances of generating leads.

Competitive Advantage: Having a strong digital footprint can give your business a competitive advantage over other contractors in your industry. By leveraging digital marketing techniques, you can reach potential customers more effectively and stay ahead of the competition.
In conclusion, having a strong digital footprint is essential for contractor-based businesses. By having a positive online presence, you can improve your reputation, increase visibility, generate leads, and gain a competitive advantage. iMarket Solutions is a full-service agency that specializes in both digital and traditional marketing specifically for contractors and can help you achieve your marketing goals.
iMarket Solutions has a team of marketing experts who understand the unique challenges faced by contractor-based businesses and are committed to helping them succeed in the digital world. We provide various services, including website design and development, SEO, social media marketing, LSAG, Reputation Management, and more. Our agency also offers traditional marketing services, such as a brand refresh, direct mailers print items, vehicle wraps, and more, all to ensure that our clients have a comprehensive marketing strategy in place.
Contact us for your complimentary consultation https://www.imarketsolutions.com/contact.
About us
At iMarket Solutions, we are dedicated to contractor success by providing innovative digital solutions for next level success. iMarket is a digital marketing agency offering a full suite of digital services for home services contractors throughout the US and Canada, focused on helping them generate leads, increase conversions and grow their profitability. We started with one goal in mind: to provide HVAC, plumbing, and electrical contracting businesses with tools for powerful online marketing.