Running a business has set costs. Many of these costs are easily accepted, such as payroll, vehicle/fuel costs, equipment, marketing, etc. Others, however, are a little less obvious. How about fees associated with taking payments? Whether its credit card processing or consumer financing, these fees should be treated the same as all your other expenses.
The challenge is to make these fees become predictable. Once this happens, you can focus on the strategy of turning these costs into a profit center. Yes, these fees can actually lead to a larger profit. We are not just talking payments; we are talking about a driving force behind larger tickets, more equipment and bundled solutions.
While OPTIMUS offers promotional loans with no fee, I recommend dealers utilize a strategy with varying loan options. In this model, you are able to take advantage of blended (lower) overall fees.
Example AOR Loan Strategy:
Minimum Efficiency – 9.99% - (0% fee)
High Efficiency – 6.99% - (5.25% fee)
All Replacements – 12 months Same as Cash (5.25%)
Managing loan options (merchant fees) is an incredible value. It gives you the opportunity to offer affordable monthly payments that enable your customers to say "Yes" more often, more comfortably. Most likely, based on the lower rates and/or promos, with much, much larger profits.
"Yes" to the job
"Yes" to higher efficiency
"Yes" to bundled solutions (IAQ, maintenance memberships, etc.)
If you're interested in learning more about how you can utilize dealer fees to increase your tickets, increase your overall sales and become more profitable, tune in to our May Matts Chatts episode "Are Dealer Fees your Friend or Enemy?" on May 31, 2022. Hint: We'll explain why dealer fees are really your friend.
You can also schedule a time on my calendar and we can discuss your overall strategy for success. I look forward to speaking with you.
Happy selling!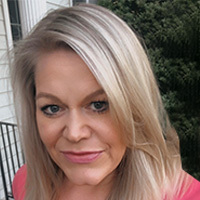 Jen Morris is the Regional Manager of Contractor Services at EGIA and Eastern Region Manager of its OPTIMUS Financing program, an unparalleled platform for home improvement financing. Prior to joining EGIA, Jen served as Operations Coordinator and Finance Manager at leading HVAC and construction firms in the Charleston, South Carolina area, where she implemented impactful growth strategies based on her deep understanding of contractors' day-to-day challenges. Jen can be reached by email at jmorris@egia.org